成都树德中学国际高中素质测评
英语面试测评形式及要求

  请参加测评的学生根据以下要求准备不超过5分钟的英文演讲视频。

1、演讲必须包含以下两个部分。
A self-introduction including your name, candidate number (测评号) and the reasons why you want to take the assessment at Shude International Department.自我介绍。其中,请务必包含你的姓名,测评号以及参加树德中学国际部测评的原因。
A short speech including your views on the topic you choose from the topic group with the same numerical value as the last digit of your candidate number. Please start your speech with " I chose topic number ※".命题演讲。请参加测评的学生从其测评号最后一位数字相同的题目组中选择一道题目,并就其内容发表自己的观点。开始演讲的时候请务必以"I chose topic number XX (xx表示参加测评的学生所选的题目号)"开头。
(例:若参加测评的学生测评号最后一位数字是5,请在5号题目组的3道试题中选择一道;若参加测评的学生测评号最后一位数字是0,则请在10号题目组的3道试题中选择一道。)
注意:
A. 如果所选题目与上述要求不一致,演讲视频将不予评分,英语面试测评成绩记为零。
B. 每个题目组中的题目难度各有差异,评分时考官将考虑难度系数,鼓励参加测评的学生选择难度系数更高的题目。
C. 演讲必须脱稿进行。
2、视频录制要求。
请在光盘或U盘表面以及视频文件名中务必均注明 测评号,学生姓名"。文件大最大不超过500M ,否则视为无效,不予接受。
例:学生张三的测评号为001,则视频文件为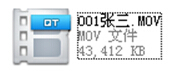 。
3、视频上交方式及时间。
请将含有视频的光盘或U盘在15年6月24日内直接递交或由快递发送至树德中学宁夏校区或外国语校区国际部(快递地址及收件人附后)。国际部在拷贝学生上交视频后,将安排返还参加测评的学生上交光盘或U盘。若届时未能上交视频,将视为放弃英语面试测评,该项成绩记为零。
宁夏街校区地址:成都青羊区同心路112号树德中学国际部;收件人:贾老师;电话:028-86638839
外国语校区地址:成都锦江区东三环外百日红西路398号树德中学国际部;收件人:罗老师;电话:028-86119698
4、 特别提醒:
  若参加测评学生所交视频有下列情况之一,一经查实,成绩记为零。
  (1) 请人代写演讲稿件的;

  (2) 偷瞄或照着稿子诵读的;

  (3) 请人代为录制视频的;


英文面试测评题目
Topic 1: What aspects do you like or dislike most about your school?
Topic 2: What is your greatest academic accomplishment or failure?
Topic 3:Technology, especially the smart-phone and tablet computers like iPads, has changed the way we live and communicate. However, with the convenience it brings, it also faces wide spread criticism for eroding family ties. Do you think it is right to ban children from iPads and other tablet computers?
Topic 1: Which famous person would you like to meet and to talk with, Ma yun, Fan Bingbing or Obama? Why?
Topic 2:In your opinion, what is the most important invention in your life, computer, television or telephone?
Topic 3:Taking selfies (自拍)is now a popular trend that people of all ages are following. What is your opinion about the public's obsession with taking selfies?
Topic 1: If you could do one thing for your community, what would you do?
Topic 2:Do you agree or disagree with the following statement that the most important lessons cannot be learned in classrooms?
Topic 3:It is not uncommon that Chinese tourists are often condemned for inappropriate behaviors when traveling abroad. Do you think those ill-mannered Chinese tourists should be blacklisted by travelling agencies and airlines?
Topic 1: Which type of student performance evaluation do you like most, test papers, oral presentation or written assignment? Why?
Topic 2:Some people prefer to live in only one place for most of their life. Others prefer to move to different places. Which do you prefer and why?
Topic 3: Please put forward the best solution to this puzzle:
Six people survived from the air crash. They are now on a deserted island. They are:
A pregnant woman (8months)

An inventor (who's doing research on new-energy-fueled car)

A doctor (who makes a breakthrough in HIV research)

An astronaut (who was to explore new planets for human)

An ecologist (who's expert in rainforest restoration)

A homeless man
So, who should be the first one to leave and how to rescue all survivors? (the only tool is a fire balloon that can only carry 1 person and there is no water or food)
Topic1: Could you please describe a person who has influenced you most? And what have you learned from him/ her?
Topic 2: What is your opinion about celebrities in our society? And what are the advantages and disadvantages of being a famous person?
Topic 3:Imagine yourself a mayor of your city who is going to grant RMB100,000 to an outstanding citizen. Who would be the ideal receiver, a decorated soldier, an award-winning expert in literature or a migrant worker who saves a child's life?
Topic 1: What qualifications should a successful leader have?
Topic 2:What do you think your major will be in college? How would this major benefit you in your career prospect?
Topic 3:What shall be the ideal proportion of students' speaking time to teachers' speaking time in classes? Why?
Topic 1: How much do you know about Chinese traditional culture? Is it gradually fading away? Could you suggest some solutions?
Topic 2: What do you think is the biggest challenge students have to face when studying abroad?
Topic 3:Imagine you are a driver whose truck is out of control and is heading for 9 children playing at a corner. You can avoid this by changing the direction of the truck yet it would kill another child playing right there. What is your choice and why?
Topic 1:How will your life be different from now in 5 years?
Topic 2:Unsurprisingly, you will graduate from a university in another country many years later. Will you stay in that country or come back to China? Why?
Topic 3:If you have a chance to organize an activity to draw people's attention to air pollution in Chengdu, what kind of activity are you going to design and why?
Topic 1:Could you tell me a piece of recent news about China?
Topic 2:Most Chinese primary and middle schools require their students to wear uniforms for classes. Many students have complained that the uniforms "kill" their personalities. What is your opinion about school uniforms?
Topic 3:On May 3, 2015, a male driver was found beating a female driver under an overpass in Chengdu. This incident was posted online and thus became a hot topic for the entire country. What is your opinion about "Road Rage"? How can we prevent such a cruel incident from happening?
Topic 1:Please talk about a movie that you enjoyed watching? What did you learn from it?
Topic 2:Which is more crucial to human development, science or art?
Topic 3:Nowadays, as influenced by mass media, many young girls have a fancy for losing weight so as to be attractive. Do you think that losing weight should be encouraged?